About Animal Active Australia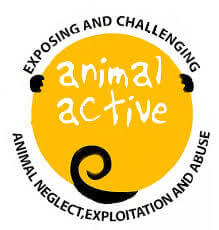 Animal Active is an activist and advocacy group for all animals with a strong focus on the rights of urban Australian native animals and companion animals.
​Animal Active challenges the neglect exploitation and abuse perpetrated on non-human animals with "think global/act local" campaigns.
​Confrontational when necessary but always non-violent, we work through channels of direct action, investigation and rescue as well as finding pathways to effectively network with other animal advocacy organisations (locally, nationally and globally). Our aim is to build a world informed by awareness, compassion and respect towards human and non-human animals.
Animal Active's vision is a future where divisive differences such as race, gender and species become invisible and the quality of sentience (that is, the capacity to suffer) is the only moral consideration in our treatment of other beings.
Phone: 0408 666 987
Email: info@animalactive.org
Website: http://www.animalactive.org