About Human Rights Arts and Film Festival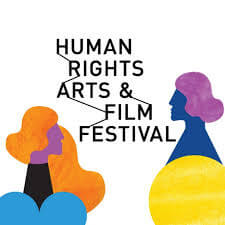 The Human Rights Arts & Film Festival (HRAFF) is a not-for-profit arts organisation dedicated to cultivating a vibrant human rights community, culture and conversation in Australia.
Artists and creatives have always been at the vanguard of social change – we rely on them to hold a mirror to the uneasy truths of our times and reflect our stories. Sometimes those stories are uncomfortable, sometimes they're challenging, sometimes inspiring, sometimes hopeful – but they are always on our radar to showcase.
That critical nexus of creative cultural expression and the bold and brave storytelling of the artists, filmmakers and musicians is the heart and soul of what the Human Rights Arts & Film Festival is all about. It's why we exist – engaging and inspiring audiences on human rights issues through art, film, music and conversation, which flows through to the partnerships and relationships that we nurture.
Phone: na
Email: info@hraff.org.au
Website: https://www.hraff.org.au/