About IndianCare Inc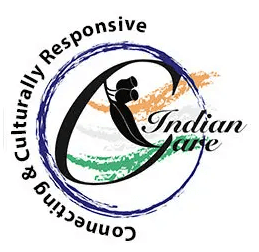 About us
IndianCare is a not-for-profit organisation set up in 2014 dedicated solely to address the welfare needs of Indian origin people in Victoria.
Room: 4.9
Tenant Phone: 1300 005 040
Email: help@indiancare.org.au
Website: www.indiancare.org.au
What we do: IndianCare provides culturally appropriate support to migrants from South Asia (India, Pakistan, Bangladesh, Sri Lanka, Nepal and Myanmar) living in Victoria. Our information and referral helpline connects community members to the relevant services. We work in primary prevention of family violence, harm minimisation from substance abuse, support mental health of international students from South Asia and provide emergency food relief.
Preferred Access: call 1300 005 040, email help@indiancare.org.au or submit a form here: https://indiancare.org.au/contact-us/
Opening Hours: Monday – Friday (9am – 5pm)
Membership Cost: N/A
Is there a charge for services? No
Accepts volunteers? Yes, we accept volunteers with relevant backgrounds in social work, public health, health promotion and community services, who are fluent in both English and a South Asian language (Hindi, Punjabi, Tamil, Kannada, Marathi, Gujarati, Bengali and many more).
Accepts donations? Yes, IndianCare accepts donations via the following portals: