About Care Leavers Australasia Network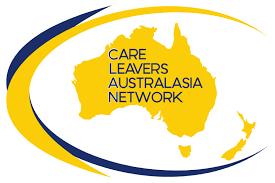 About us
Room:  G.12
Tenant Phone: 0425 204 747
Email: support@clan.org.au
Website: www.clan.org.au
What we do
Close to half a million children in Australia in the 20th century were brought up in 'care': as state wards, foster children or Home children raised in orphanages, Children's Homes, and other institutions, and in foster care. Many of these people are now middle-aged or older but still carry the burden of unresolved issues from this past.
Care Leavers Australia Network (CLAN) is a support, advocacy, research and training group for people from this background. They help everyone, including Australians who grew up in orphanages and Homes overseas. There are almost no services for older Care Leavers provided either by governments or by the agencies which ran Homes in the past.
CLAN's objective is to raise community awareness of these issues, and to campaign for government assistance to redress them. Being raised without your family has lifelong implications that require lifelong support services. CLAN can provide information, understanding and emotional support.
They publish a bi-monthly Newsletter sent to all their members containing articles and contributions from our members and others, and other items of interest like
Members' personal stories
Information on how to access your ward file
Details of any support and counseling services
How to locate lost family members and friends
Details on the progress of the Senate Inquiry into Children in Institutional Care
Books in our library which can help