August 27, 2018
RHA Strategic Plan 2018-2023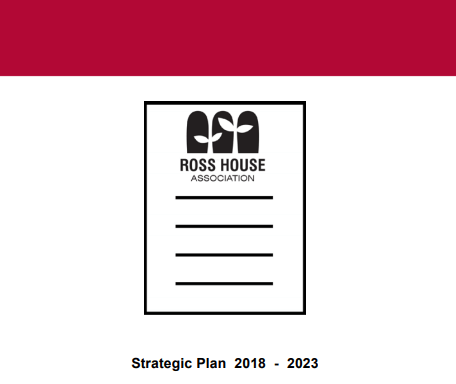 In September 2017, the Ross House Association commenced a comprehensive community consultation process with the aim of producing a community led, 5-year strategic plan.
The process involved wide-reaching stakeholder enagagement and a community collaboration team, of 14 members, who examined the Association in detail over three full days, whilst also hearing from a panel of external experts.
The strategic plan is the accumulation of of input from each stage of the consultation process and has been produced by the Ross House community for the Ross House community.
Please view the RHA Strategic Plan 2018-2023 here.
If you would prefer an Easy English please view Ross House_Strategic Plan_web [accessible].