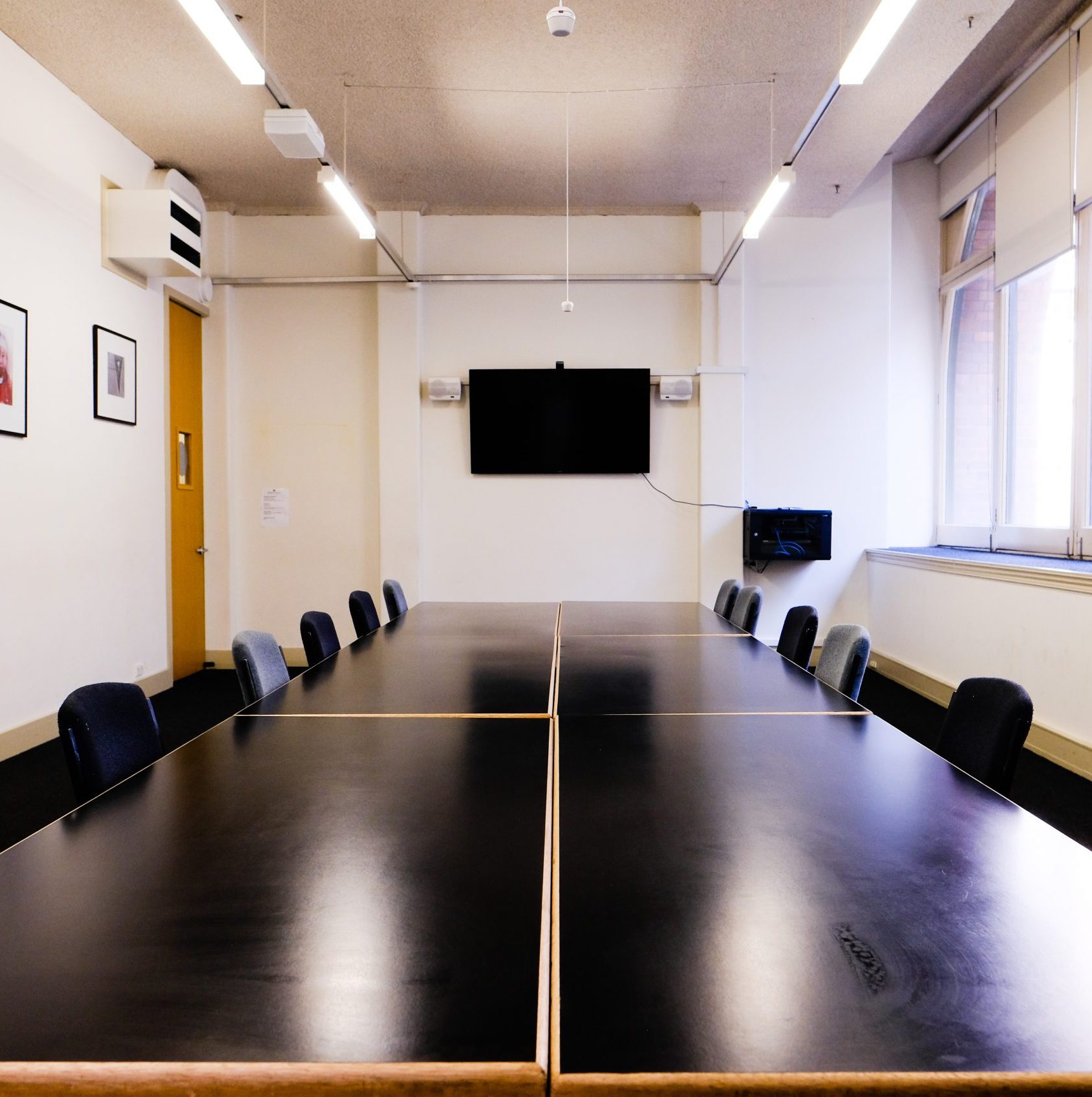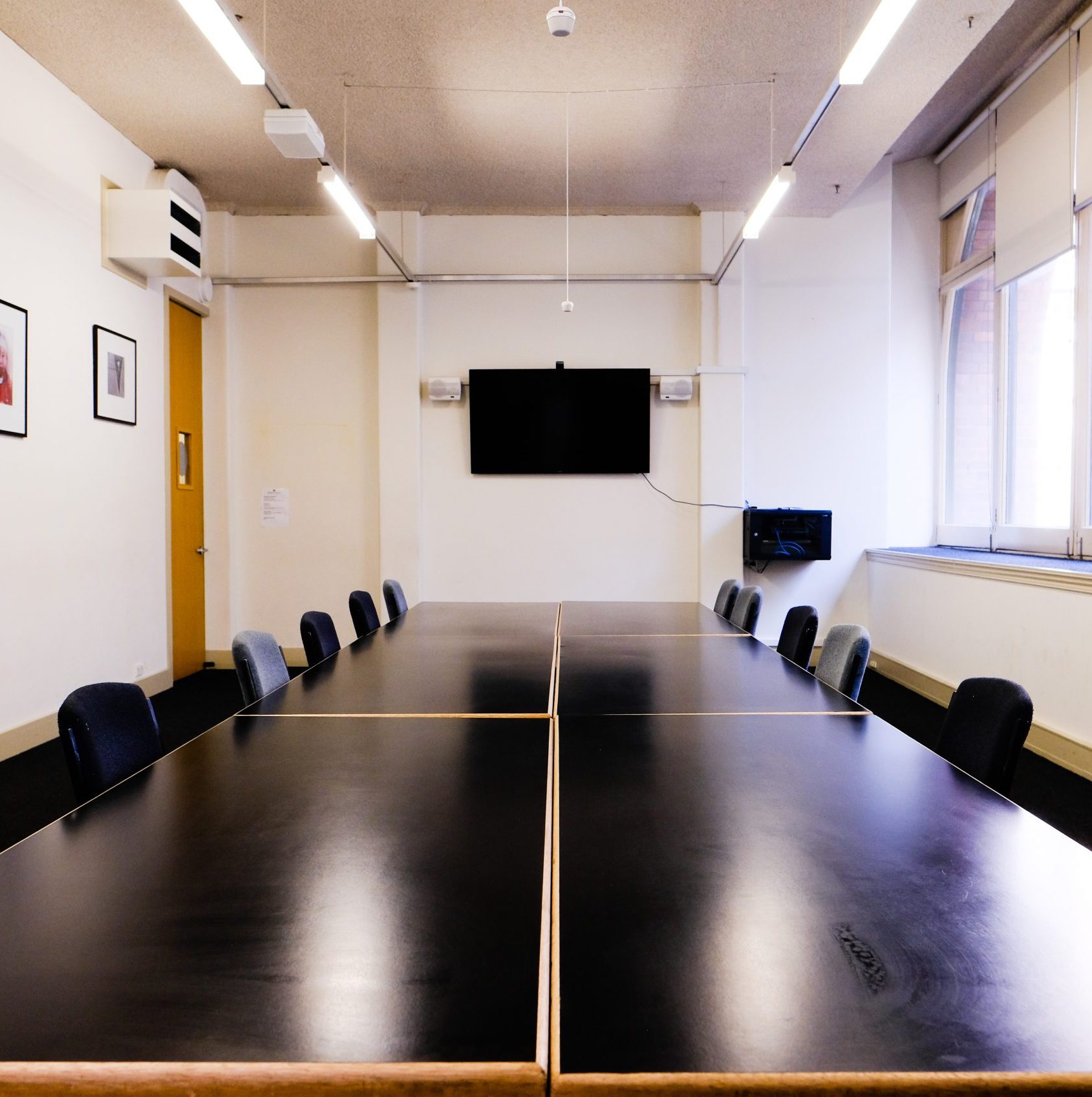 Located on 3rd Floor, Room 1.
Additional resources available:
Inbuilt Conferencing System (Compatible with Zoom). Use of this system is inclusive in the room hire charge. An induction must be completed in person prior to use.
You will need to borrow a adaptor from Ross House to use this system. Please note, RHA staff are not always on site so you will need to contact us to arrange collection on rosshouse@rosshouse.org.au or (03) 9650 1599.
Conferencing system user guide >
Jenny Florence Conference System Instructions
This meeting room has floor to ceiling walls, and is therefore considered more private and sound proof.
Seating
Roundtable 22, Theatre Style 30